Ethical and Sustainable
Living as ethically and sustainably as possible has always been one of my core values. So when I started The Contented Company (and Contented Earth especially), I wanted those values to be at the core of the business too. 
Whilst no-one can ever be perfect, making the best possible choice available at every decision is something I don't take lightly – from choosing which products we stock, to how we handle your order, to how we get it to you, to how we try to have a positive impact on the world as a business.
I'd love to walk you through the steps we take as a business to be as sustainable and climate-friendly as possible.
1. Shopping by value
As a potential customer, when you arrive on our site, you're able to shop by the value that's most important to you – be that a product being compostable, or plastic-free, or vegan or another value. 
2. Receiving the order
It would be great to go totally paperless, but to ensure that each order contains the correct products, we need to print packing slips. However, the paper we use is recycled, recyclable (of course) and un-bleached (if we're able to get it).
Each order gets a special thank you from me, because I am truly thankful for each and every order that comes in. 
3. Preparing the packaging
Wherever possible, I try to re-use cardboard boxes in which I receive stock and other parcels. Often these have already been re-used themselves, which always makes me feel happy. Where needed, I use re-used packing paper or cardboard, to line the box and protect the products.
4. Wrapping the product
If needed, I wrap the product(s), sometimes with extra padding, sometimes with eco-friendly tissue paper*, sometimes both - and sometimes with nothing at all.
* FSC certified, recyclable, biodegradable, compostable, acid free paper, with soy-based inks, from
No Issue
. For every order we make to
No Issue
, they plant trees in areas of need.
5. Boxing the order
And then into the box it goes!
If the order doesn't need a box, I use paper-filled Jiffy Bags - sorry kids, no plastic bubble wrap lining to pop here!
6. Discount off next purchase
Along with each order goes a Discount Code for 12% off your next purchase - printed on 100% recycled, and recyclable thin card.  
7. Join a Climate Group Today
This month (October 2023) I also include a sticker with every order, encouraging customers to help protect a liveable plant.
8. Taping up the package
When we secure our parcels, STILL there is no plastic. I used a paper tape, that is not only plastic free, but also fully compostable. 
Our Company Carbon Footprint
As well as focussing on the sustainability of our products and how we get them to you, we are also committed to trying to reduce our company carbon footprint. And we do this in a number of ways. 
9. Carbon Offsetting 
We donate 1% of every sale to Pledge's offset fund, which funds organisations working with both individuals and companies to both reduce and offset their carbon emissions. These include: We Are Neutral, Carbonfund.Org & Community Carbon Trees - Costa Rica. 
Our impact so far....
In addition, as a customer, you too can offset even more carbon emissions, when you check out. You can either add a £1 donation to your cart, you will be able to round up to the next pound value (eg £6.50, donate 50p and round up to £7.00). 
10. Planting Trees
We're also thrilled to partner with One Tree Planted to plant a tree for. It's so exciting to have reforestation through One Tree Planted as an integral part of our business model. 
Trees help clean the air we breathe, filter the water we drink, and provide habitat to over 80% of the world's terrestrial biodiversity. Forests provide jobs to over 1.6 billion people, absorb harmful carbon from the atmosphere, and are key ingredients in 25% of all medicines.
11. Tree Planting & Carbon Reduction
Since April (Earth Month) 2021, we are so delighted to be also partnering with Ecologi as well, through their twin actions of tree planting and carbon reduction. Each month we donate to their Climate Action Workforce programme.
Ecologi's tree planting partner The Eden Reforestation Projects plant millions of trees around the world each month. We are currently supporting their incredible work in Madagascar.
At Ecologi invests money into projects that remove more greenhouse gasses than your own carbon footprint puts in. Each month we support a range of carbon reduction projects that are certified at the very highest level by Gold Standard and equivalent.  
Our impact so far: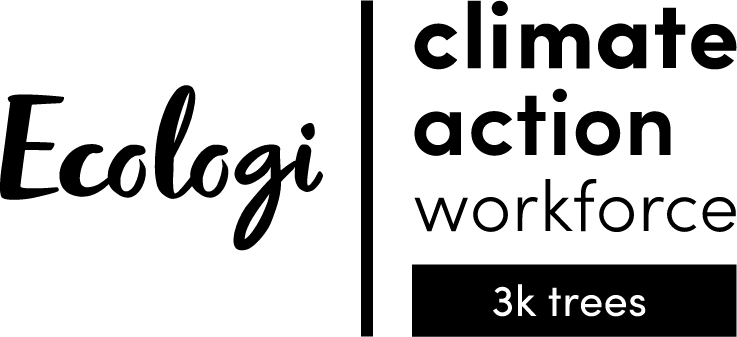 https://ecologi.com/thecontentedcompany
12. Carbon-neutral Shipping
Since August 2023, we're happy to be offering carbon-neutral shipping by partnering with the Planet app by Shopify. Every time an order is processed and shipped, a small contribution is made to purchase carbon removal credits from companies that are a part of the Shopify Sustainability Fund, creating technologies and solutions that pull carbon dioxide out of the atmosphere and store it long term.
As you can see, at The Contented Company, what we sell, how we get your order to you and the impact our business has on this planet is at the core of what we do. At every stage, decisions are made based on what is best for the planet, what is the most environmental and climate friendly option.
I hope this is as important to you as is to me. And that you continue to support ours and every business that has the future of this planet embedded in everything it does.
As always, with love from our family to yours, and to the planet, 
Elena x